Newsletter - March 2020
OSHKOSH AREA SCHOOL DISTRICT ― "BUILDING COMMUNITY THROUGH EDUCATION"
Jefferson Elementary School
244 W 11th Avenue, Oshkosh, WI 54902 | Phone: 920.424.0165
| Fax: 920.424.7583
Rhonda Buchanan, Principal
rhonda.buchanan@oshkosh.k12.wi.us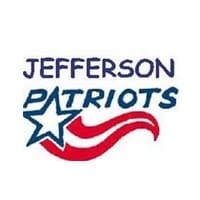 A Message from Ms. Buchanan
Dear Patriot Families,
March has definitely been a month that started out with beautiful weather and with the longer days it has been a lot of fun for students to be outside. I am hoping that families have been able to get out and enjoy it as well. I know that in my family, bike tires were pumped up and spring cleaning has begun. Something about sunny days and a warm breeze brings out our energy.
Looking ahead to this month we are looking forward to having Opera for the Young at Jefferson and K-5 mash-up families. We also have our PTO movie night on Friday, March 13. Also, if you can believe it, the end of third quarter is on March 20! Where did the year go?!?
I am looking forward to seeing everyone when they return from spring break and hearing stories of relaxation with family and friends.
With Patriot Pride,
Rhonda Buchanan
Jefferson Elementary Principal
---
---
Early Release
March 11th at 12:30pm
No School
March 23rd - 27th, 2020
---
Congratulations to our Parent Patriot Star Winners...
Courtney Schelke, Amber Babler, Pao Vang & Kristine Veith
---
Important Reminders
As the weather turns Colder and the winter wind whips briskly, we wanted to remind families to please send their children to school with the appropriate cold weather clothing. WARM winter
,
&
are needed now that temperatures are falling. Unfortunately, the school does not have enough of these items to hand them out to students who come without the necessary clothing.
Leading the Pledge at the OASD Board of Education Meeting.
Important Upcoming Events
3/2 - PTO Meeting 5:30pm
3/4 - All School Assembly
3/10 - Dental Bus comes
3/11 EARLY Release
3/13 - PTO Movie Night
3/23 - 3/27 - Spring Break
4/1 - All School Assembly
4/6-4/17 - Forward Exam
4/6 - PTO Meeting 5:30pm
4/8 - EARLY Release
4/10 - No School
4/24 - PTO Movie Night
EARLY OUT WEDNESDAY
March 11th, 2020
Looking for something fun to do on early release days? Join your neighbors at First English for "Early Out Wednesday". In March we will celebrate St. Patrick's day with Toy Story 4 and some special snacks and St. Patrick's day games.
As soon as school ends, students may enter First English through the marked 10th Ave parking lot door. Once participating, students must stay inside until either a parent picks them up or the program concludes promptly at 4:00. Contact Kay at 231-9890 or kay@firstenglish.org with any questions. Hope to see you there!